August 1st
Today's Song: Fountain Of Love
From Today's Album: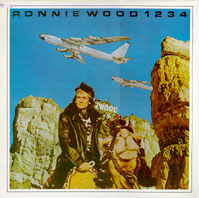 August 1st, 1964: concert at Pier Ballroom, Hastings, Sussex
August 1st, 1965: two shows at London Palladium, London
August 1st, 1970: "Performance" starring Mick Jagger released
August 1st, 1981*: Ron Wood releases his solo album "1234"
August 1st, 1994: start of the "Voodoo Lounge Tour" at RFK Stadium, Washington, DC August 1st, 1995: great open air concert at the speedway in Zeltweg in Austria. The author of this calendar in audience amoung 90.000 other fans. Great concert !