ROLLING STONES PRINTED ITEMS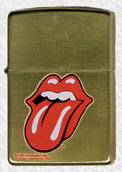 Rolling Stones Zippo Lighter
Thanks a lot to Emilio Ceccantini for this present !!
1997 Promotour Inc., Under License to TNA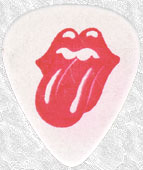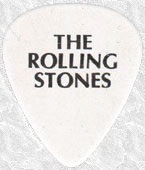 actual used guitar pic 1999
(received from stage worker)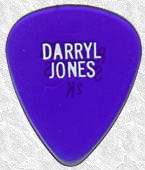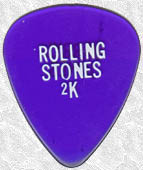 Darryl Jones guitar pic 1998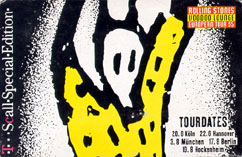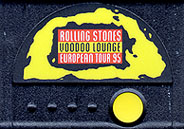 T Scall German Edition
Germany only pager
1995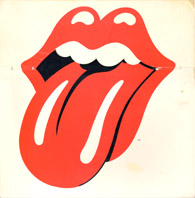 Rolling Stones Fan Club package 1983
contains: Rolling Stones interview record, reproductions of the Rolling Stones' British passports, 5 tour poster postcards, letter by Brian Jones seeking booking, letter by Bill Wyman, pin, poster with 30 record covers, autographed photos of band members, replica backstage pass for the Hyde Park concert, Fan Club Membership card and tounge stickers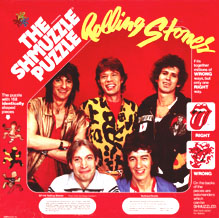 The Shmuzzle Puzzle
168 identically shaped pieces
© 1983 Musidor B.V., Shmuzzles, Inc.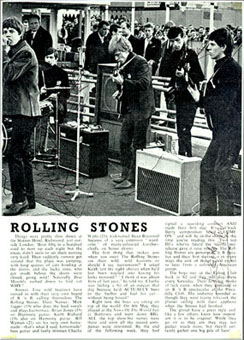 Rolling Stones
early original autograph on article about their first "open-air" concert at "News of the World" charity gig at Battersea Fun Air, May 4th 1963 !
signed by Mick Jagger, Keith Richard, Brian Jones, Charlie Watts, Bill Wyman


Band members
signed on 21th of August 1998 in Prague, Czech Republic
signed by Blondie Chaplin, Bernard Fowler, Bobby Keys, Darryl Jones and Lisa Fisher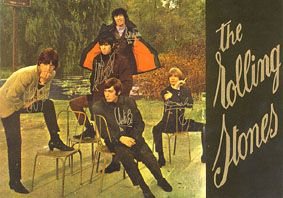 printed autograph, on promotional photo from 1965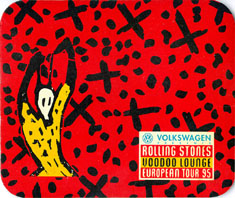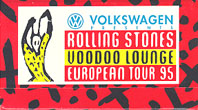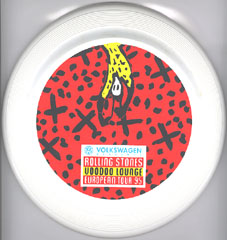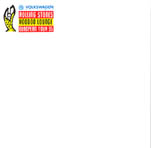 various merchandise from the Voodoo Lounge European Tour 95, which was sponsered by VOLKSWAGEN, which included mousepads, matches, buttons, frisbee, memo pads, braces and more, even a special limited series Volkswagen.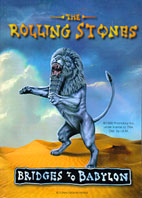 in August 1998 an Austrian company sells licensed office stuff in official Bridges To Babylon design, like adress-books, files, pencils, rubber, sharpener, clipboards etc.
seems to become a nice and rare collector's item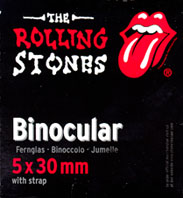 For "tourists" at the concerts
Binocular sold at the Bridges To Babylon World Tour 97/98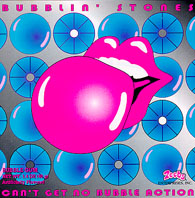 Bubblin' Stones
Can't Get No Bubble Action
Bubble Gum in CD Case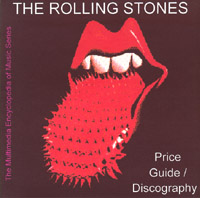 The Rolling Stones Price Guide / Discography
The Multimedia Encyclopedia of Music Series
CDR for Win95/WinNT
1998, International Music Discographies, USA, Nr. Stones 1



Radeberger Pilsner
very rare withdrawn beer mat


Mick Jagger stamp
St. Vincent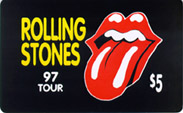 Rolling Stones 97 Tour
5 us$ phone card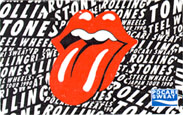 Pocari Sweat Rolling Stones
Steel Wheels Japan Tour 1990
Japanese phone card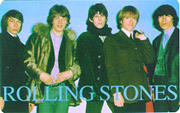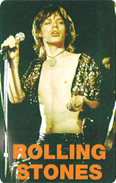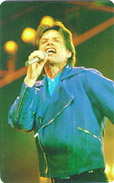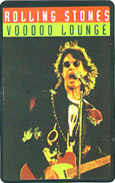 US Phone cards
numbered limited edition of 500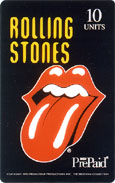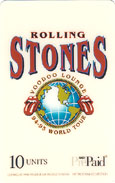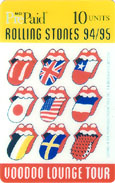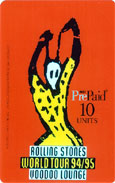 US Phone cards
numbered limited edition, 462 of 500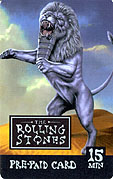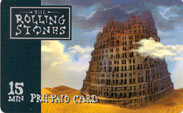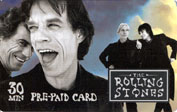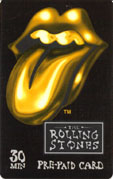 US Phone cards 1998
numbered limited and numbered edition of 5000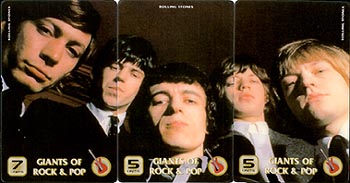 Giants of Rock & Pop US-phonecards
RP011, RP012, RP013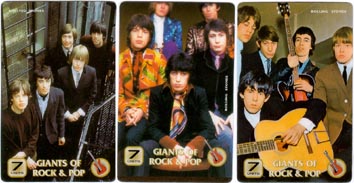 Giants of Rock & Pop US-phonecards
RP004, RP014, RP017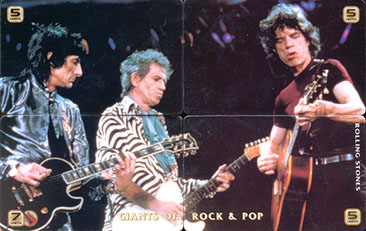 Giants of Rock & Pop US-phonecards
RP101, RP102, RP103, RP104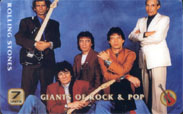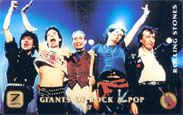 Giants of Rock & Pop US-phonecards
RP075, RP076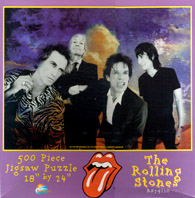 500 Piece Jigsaw Puzzle
18" by 24"
1997, Made in USA, RS 79110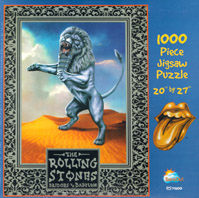 1000 Piece Jigsaw Puzzle
20" by 27"
1997, Made in USA, RS 79100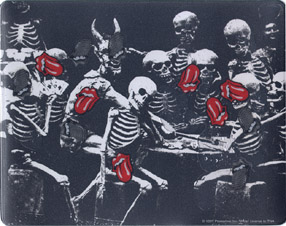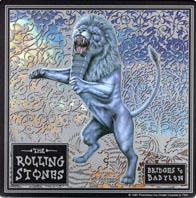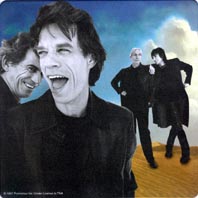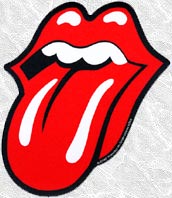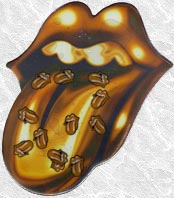 Rolling Stones Mousepads
two of them with floating tongues
1997 Promotour Inc., Made in Austria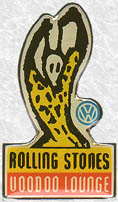 Volkswagen Pin 1995


Pin


The Stones in conert
Pin 1978


Pin 1983


Pin 1983


Urban Jungle Europe 1990
TDK - Pin


Flashpoint Pin


No Security Pin 1999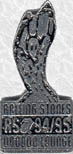 RS 94/95 Voodoo Lounge Pin


Bridges To Babylon Pin


Bridges To Babylon Sandalwood Incense Pack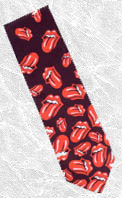 'Falling Tongues' Tie
© Promotour Productions, Ralph Marlin & Co.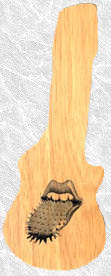 Voodoo Lounge watch with wooden box

---

Comments and suggestions please: Wolfgang Morscher back to Exhibition main page